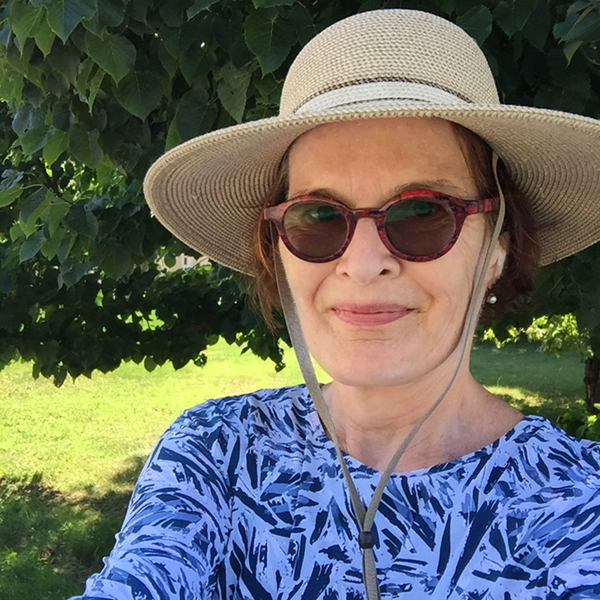 Garden Notebook II
Acrylic on cradled panel , 13.25" × 13.25" × 1.5"
$395
Artist Statement
While the past year has brought many unwelcome constraints to my life it has also offered some surprising opportunities. Prevented from traveling, which is one of my great passions, I began to explore more deeply my immediate surroundings. Some might say that the landscape of southeast Wisconsin is quite modest, but I have found that the five square miles around my home along the Milwaukee river offer so many unexpected delights I have long overlooked. I am an avid walker. I have even learned to embrace winter which is an uncharacteristic and surprising turn of events for me. Thus, in this past year I have been focusing on and exploring the environment at hand rather than longing for new and exotic foreign places.
The paintings I have produced over this past year reflect my delight in small moments from my garden and foraging along the river. The state of meditation that my long walks has provided, has infused the Winter Walks series with that particular state of calm I glean from the physical movement of my daily rambles. These paintings are an accumulation of passing glimpses of shapes, colors and forms absorbed subliminally during my favorite part of the day, my long walks. I feel this time spent and the resulting paintings has been a real gift born from a year of often trying circumstances.